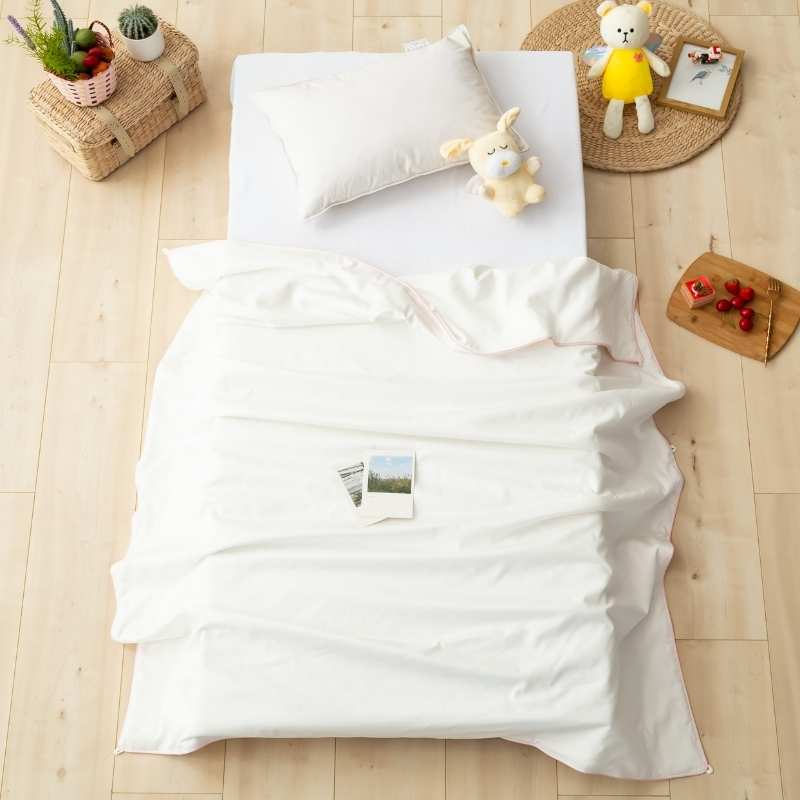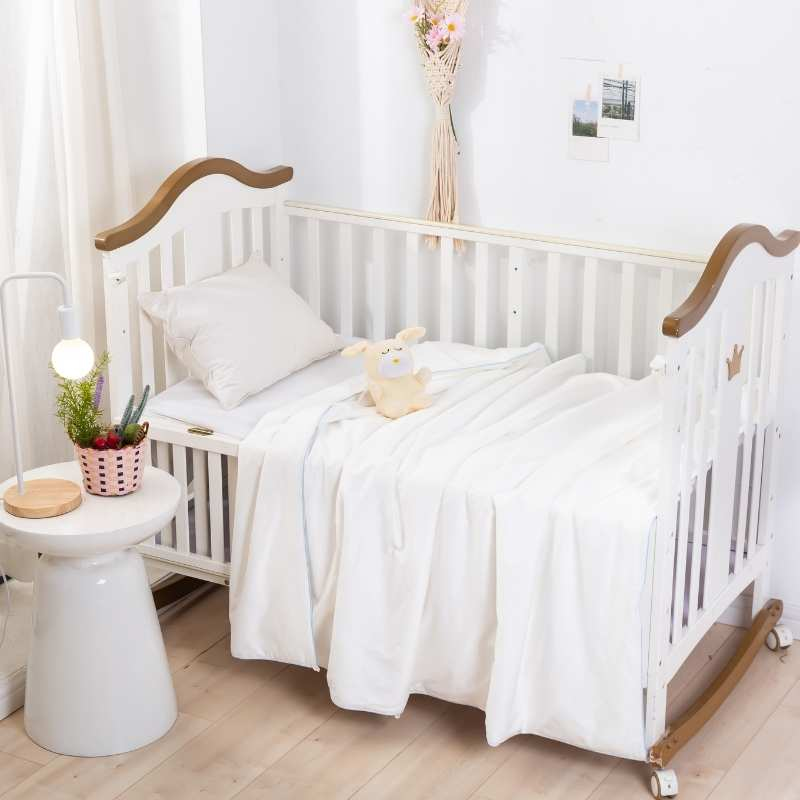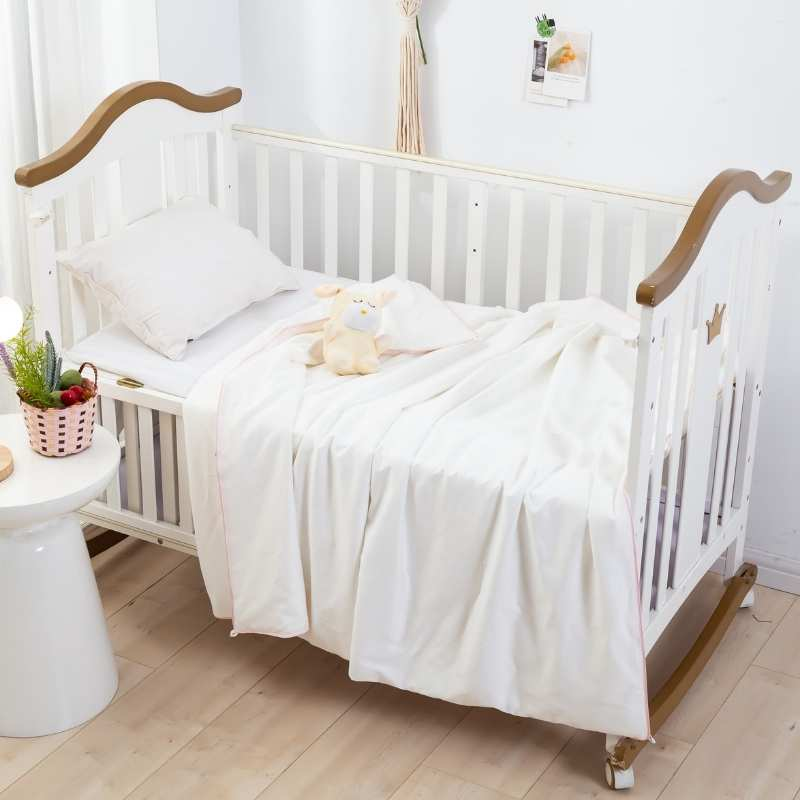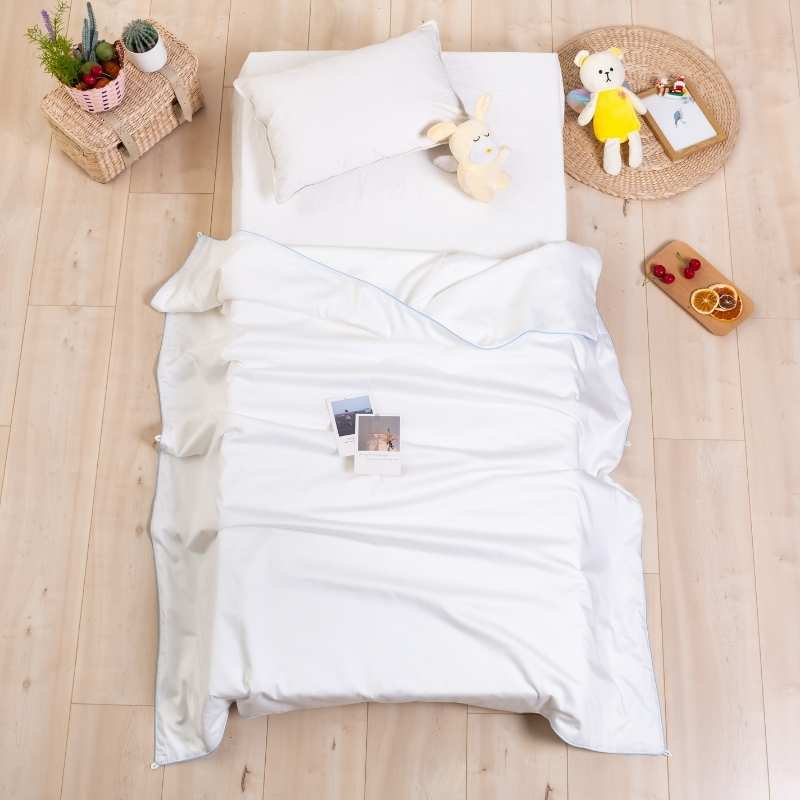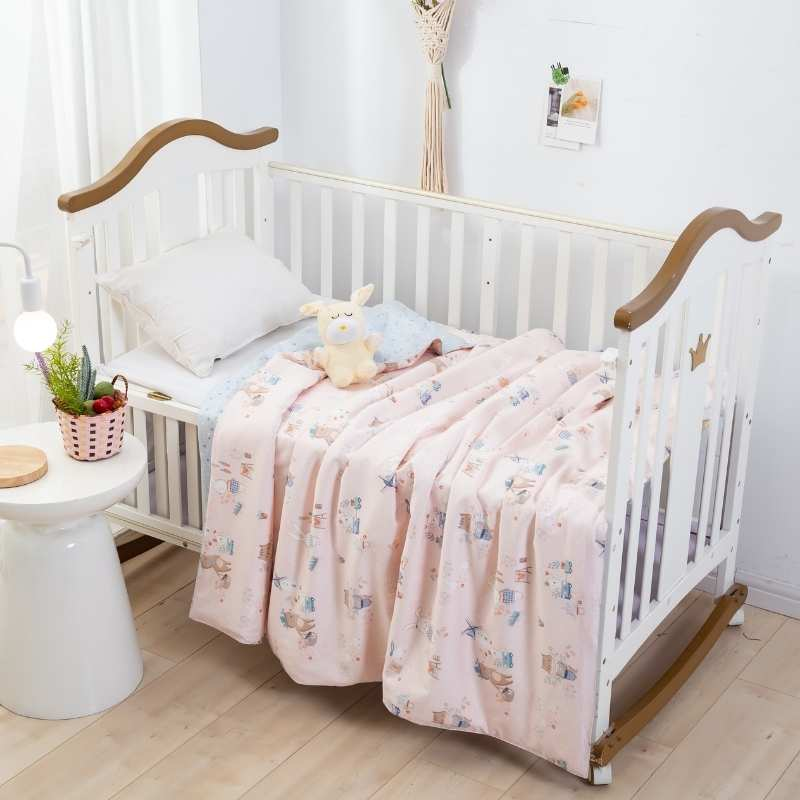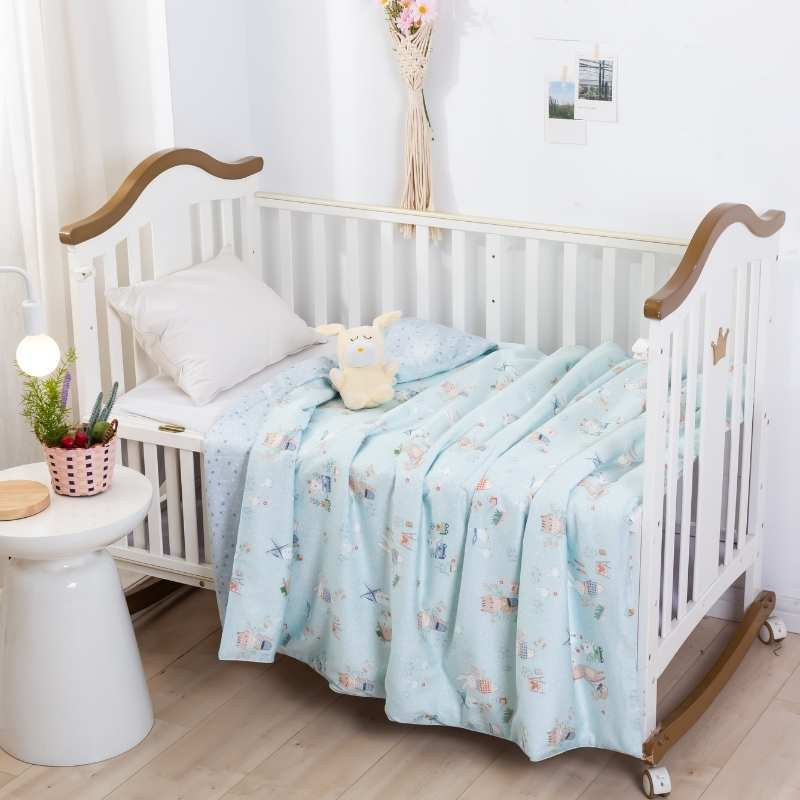 Mulberry Silk Filled Comforter Blanket for Kids Crib – BOYYO, GIRLY Series
Buy 1 Get 1 40% OFF on All Quilts & Comforters.
A bespoke duvet to fit children of all ages and statures, it is filled with mulberry silk natural silk fiber filling for a warm yet cool sleeping environment.
For those with allergies, this product provides an allergen-free sleeping environment without dust mites or scents.
Silk holds moisture in the fibers inviting warmer temperatures during winter and cooler temperatures during summer and can absorb 35% more water than cotton resulting in less perspiration on your little one's skin which aides both sleep quality and relaxation making bedtime routine easier on parents too!
Partner with Mulberry silk-filled duvet to give your children a soft and comfy sleep experience.
Our pure, organic, cozy, and healthy mulberry silk-filled comforter will make your night pleasant like sunshine on a rainy day.
Worries about the discomfort of kids are not found when they are sleeping with our product made from natural material like plant fibers.
And all the time it is restrained from chemicals that may irritate skin or have any bad influence on health including heavy metals for its high-quality linens not contain traces of lead, cadmium, mercury, or other toxic chemical residues that are potentially dangerous for family's health when using other products as their substitutes.
So choose ours now don't let children prefer others because this is a special offer only available at AliceTod.
Care Instructions
Do not dry clean
No ironing
Do not expose to the sun
Dry in the shade
Hang to dry in the shade
Do not overpress
Spot cleaning
Do not use alkaline detergent, mulberry silk will dissolve in alkaline detergent.
Shipping & Return
Due to the COVID-19, our express delivery will be delayed!
Free Shipping On Orders Over $50
60-Day Free Returns
P.O. Boxes and Military Addresses (APO, FPO) cannot be delivered.
Learn More about our shipping policy or refund policy.