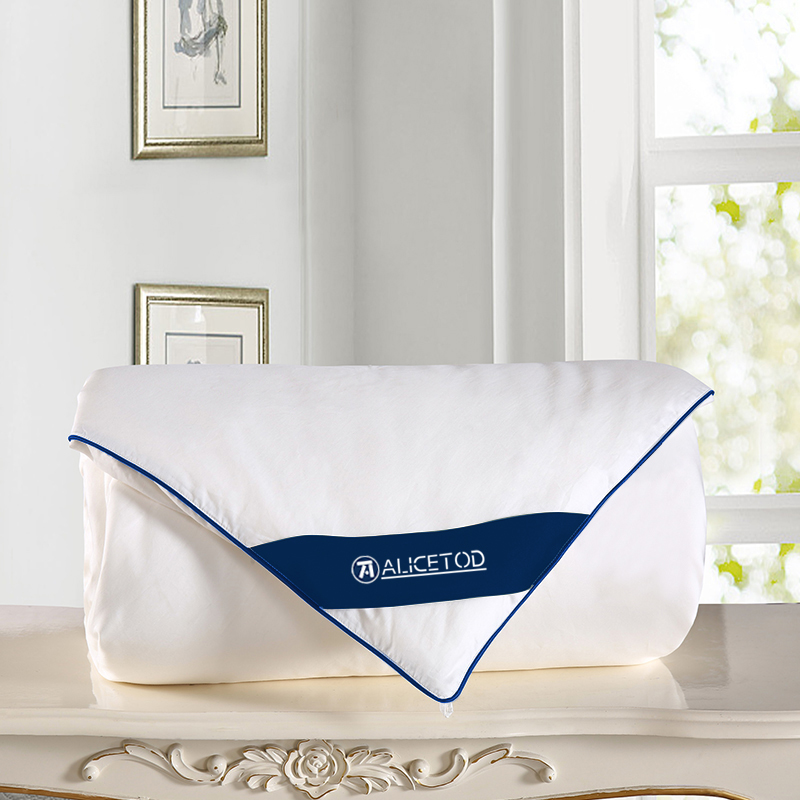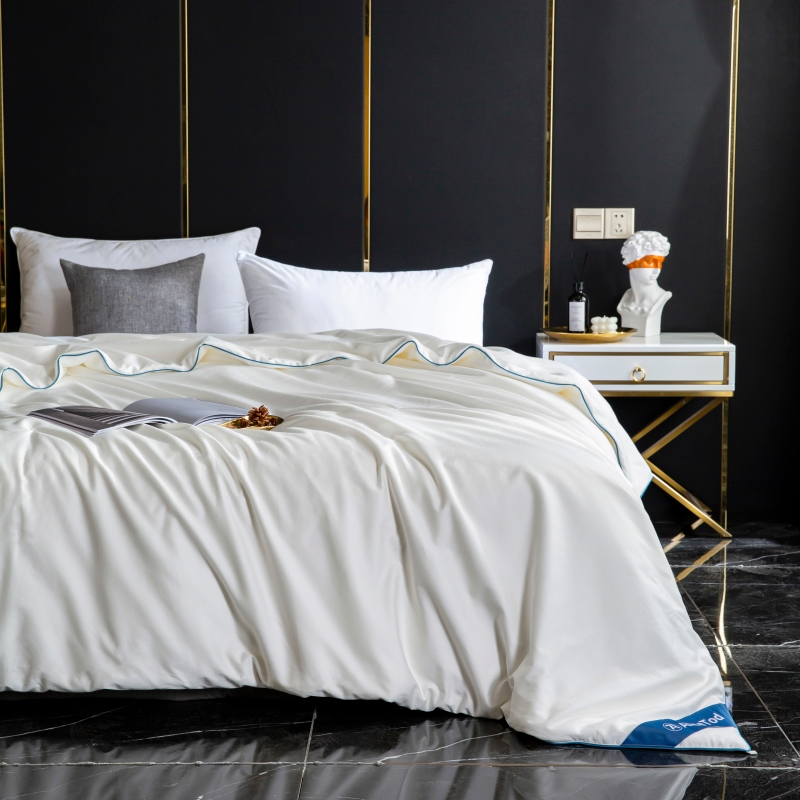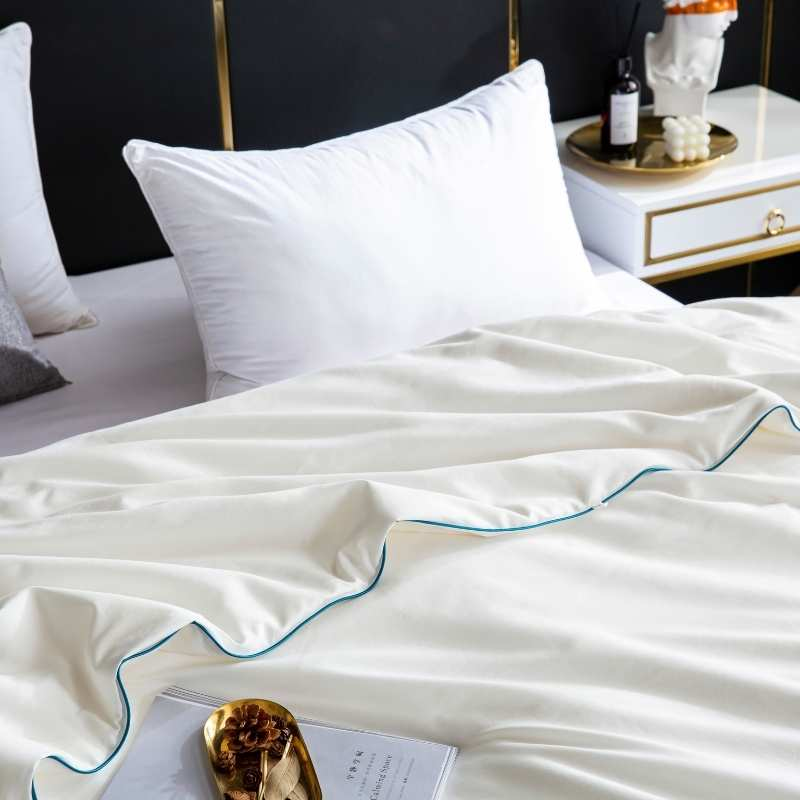 Natural Home Silk Duvet Insert
Outer Fabric Shell:  60S Satin 100% Premium Cotton.
Inner Filling: 100% pure and natural long strand silk floss.
Product Description
AliceTod's summer weight silk comforters are made using the freshest, most luxurious fabric taken straight out of the repositories around China.
Features:
Outer Fabric Shell:  60S Satin 100% Premium Cotton.
Inner Filling: 100% pure and natural long strand silk floss.
Side Zipper: Small zipper on the side of the comforter for silk floss filling authenticity inspection.
Cover Colors Available: White.
Temperature Regulation: Silk is the natural hypoallergenic temperature regulator. Our summer can regulate temperature wondrously, whether it's hot or cold outside.
Luxury: Breathable and soft with a bright sheen.
Benefits:
Allergy Prevention: Our silk comforter is chemical free and healthy products that can prevent allergy sufferers effectively while also providing an effective anti-aging skin care treatment with its natural properties of breathability and softness.
Anti Aging: Silk has the ability to retain moisture, minimizing wrinkles in your sleep due to its allergen-free qualities which will leave you looking youthful long into your later years
No Shifting: The stitching for our comforters are designed so they won't easily move around or clump up.
Free Dust Bag Included! Due to it's durable construction, a FREE dust bag comes included with each purchase when purchasing one of these luxurious bedding pieces
Size & Fit
Cal King/King:
Queen/Full:
Snuggle up with a luxurious, silk-filled duvet insert today and sleep like the king you are! Save 50$ by buying now!
Care Instructions
Neutral detergent

Spot clean with lukewarm water
Hang dry after spot-cleaned
If in need of thorough cleaning, use professional dry clean only
Air in Well-Circulated Areas 2~3 Times Every Month
Keep out of touch with pets/sharp objects
Store in A Cool, Dry Place
Shipping & Return
Due to the COVID-19, our express delivery will be delayed!
Free Shipping On Orders Over $50
60-Day Free Returns
P.O. Boxes and Military Addresses (APO, FPO) cannot be delivered.
Learn More about our shipping policy or refund policy.