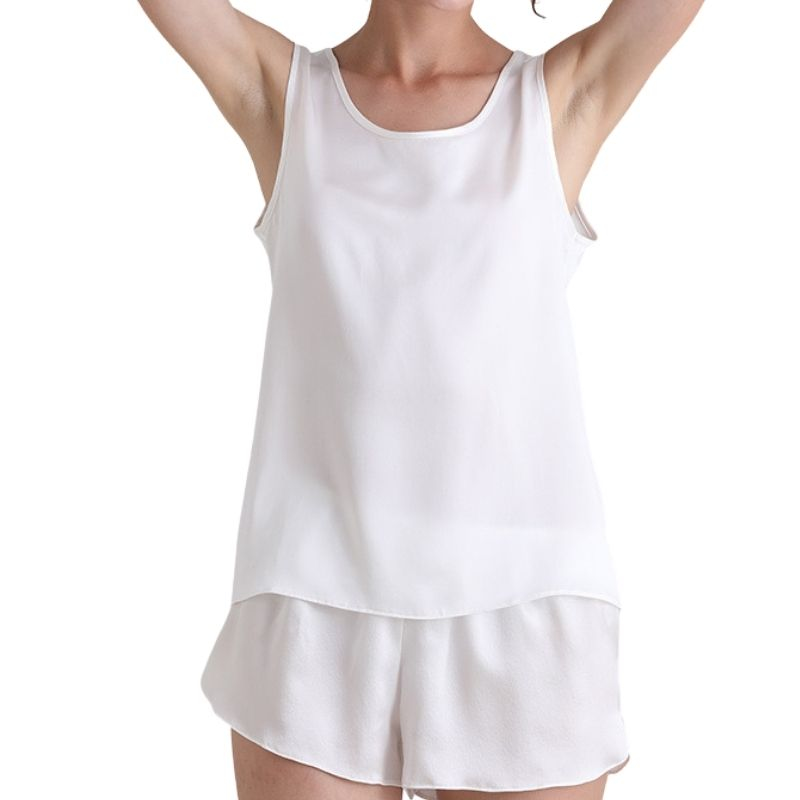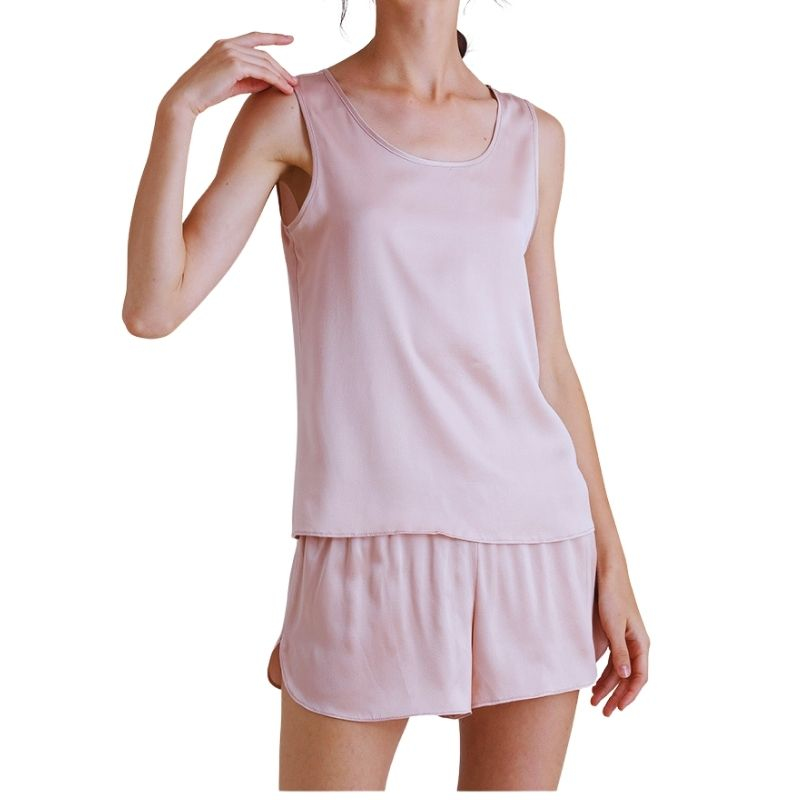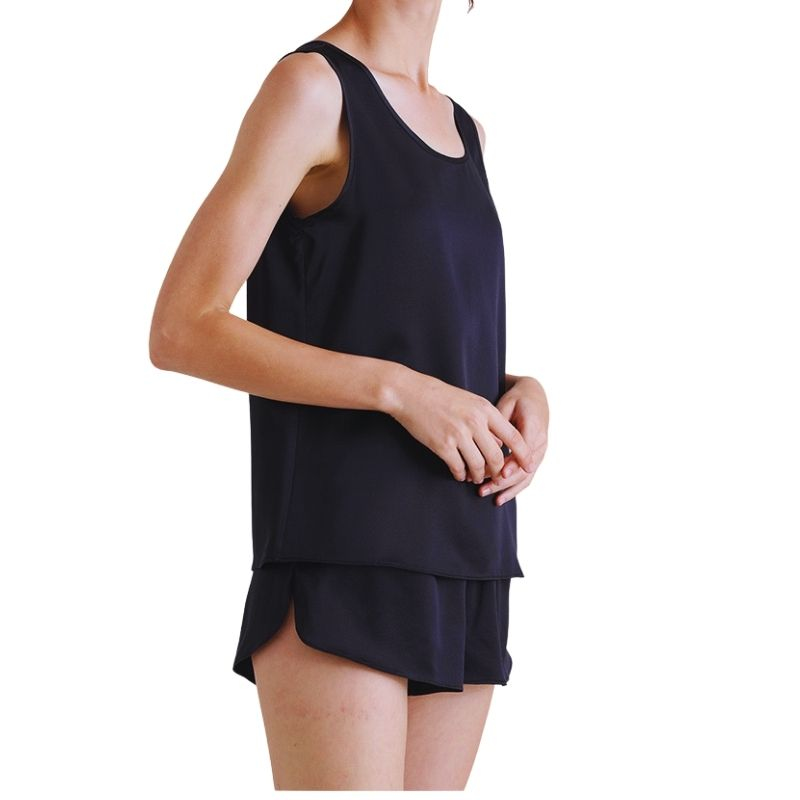 Silk Camisole Pajamas Set
100% Grade 6A Mulberry Raw Silk Fabric: This silk camisole with shorts pajama set is crafted by durable 19/22 momme select high-quality Grade 6A, 100 real mulberry silk fabric. With its lustrous charmeuse finish and no cheap cotton or polyester to interfere, it's time you experience the luxury of pure raw silks!
TWO-PIECE, ROUND NECK: These silk cami shorts are made from the finest mulberry silk and give you a great refreshing experience in summer. Its elegant design makes you look like a fair lady, even on casual days when doubled as luxurious separates during the day. If you want to sleep in silk, then Real 100 Percent Mulberry women's silk loungewear is the most healthy and breathable choice for your skin. Silk contains 18 kinds of amino acids that provide moisture that our skin needs while we are sleeping so not only does it serve as great outerwear but also acts as an inner layer protecting us from dryness and irritation.
COOL IN SUMMER, MOISTURE SKIN, BETTER THAN BODY CREAM: Do not settle for something that does not meet your needs! There is a better way to sleep and lounge while looking beautiful, feeling comfortable, and promoting healthy sleeping conditions. Soft silk pajamas are designed for delicate people who want the best of everything without spending all their money on expensive clothes they will just ruin with rough wear anyway. These luxurious materials promote an enjoyable experience day or night – lounging in bed as well as going out at home or outside if you wish it so.
OEKO 100 CERTIFIED, SKIN FRIENDLY, EASY CARE & FREE EXPRESS SHIPPING OFFERED: Sweet and decent gift choice for Christmas, New Year, and Anniversary; OEKO-100 certified without chemicals making them safe to use around the house or on your skin. The free express shipping is offered as well a 24 Hour customer service online means you can order any time of day! Easy Care with Hand or Machine Wash in Cold Water on Gentle Cycle is easy enough for anyone who wants to keep their clothes looking nice all year round – no matter what they do. And an easier return policy than most makes sure that if something doesn't work out then it's not so hard getting refunded (or replaced) after 45 days
Size & Fit
Momme: 19, 22
Size: S|M|L|XL|XXL
Care
Professional Dry Cleaning Recommended
Hand wash or Machine wash in the mesh wash bag in lukewarm water (30°C) on the most gentle cycle available.
Minimize spin time.
Do Not Use Bleaches
Do Not Tumble Dry
Hang dry if possible, however, avoid direct sunlight exposure.
Use neutral or a special detergent for silk.
Keep out of touch with pets/sharp objects.
Shipping & Return
Due to the COVID-19, our express delivery will be delayed!
Free Shipping On Orders Over $50
60-Day Free Returns
P.O. Boxes and Military Addresses (APO, FPO) cannot be delivered.
Learn More about our shipping policy or refund policy.